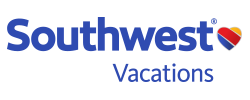 Quick Facts
destinations: Montego Bay, Punta Cana, Mexico
travel dates: 05/01/20 - 10/30/20
booking dates: Now- 10/28/20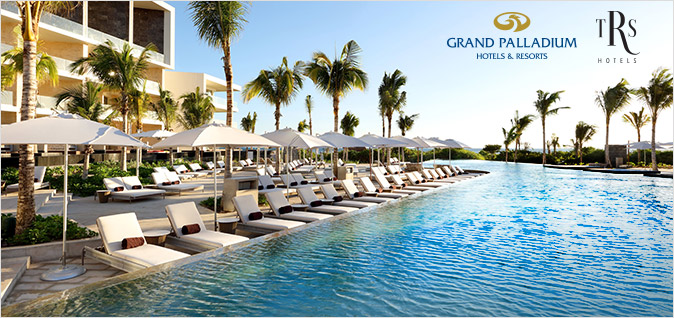 Find a tropical experience for everyone at Palladium Hotel Group.
Book a flight + hotel package of three nights or more to select Grand Palladium Hotels & Resorts or TRS Hotels and get $1,500 in resort coupons to enjoy during their stay.* Redeem resort coupons toward select amenities and services that go beyond Palladium's all-inclusive offerings such as specialty items, a romantic dinner, or luxurious Zentropia Spa treatments.

Book: 3/24/20 – 10/28/20 by 6:00 p.m. CT
Travel: 5/1/20 – 10/30/20
One-day advance purchase is required.
Restrictions and exclusions may apply.

Palladium Hotel Group unveils two all-new luxury resorts that are ready to be discovered. The family-friendly Grand Palladium Costa Mujeres Resort & Spa is located only a short drive from lively Cancun on a beautiful stretch of beach in Costa Mujeres. The area is a true hidden gem with pristine beaches, crystal clear waters, vibrant coral reefs, sandy white shores, and surrounded by thriving natural reserves. The TRS Coral Hotel in Costa Mujeres is a heavenly Caribbean hideaway. You'll enjoy the hotel's village zone offering vibrant nightlife entertainment, diverse gastronomic options, and many exciting cultural and leisure activities, as well as access to world-class Zentropia Spa & Wellness. Enjoy your stay with Infinite Indulgence®, it's all included. ​

Helios Beach Club and Chic Cabaret Restaurant. These are part of the TRS resorts in Punta Cana, Riviera Maya, and Costa Mujeres. Check out their videos below to learn more.



Agent information


Agent Rewards and Recognition
Waves™ - Earn points on every booking across all Apple Leisure Group® Vacations brands.
Wavemaker™ - With enough points, you'll qualify for our four-tier agent recognition program.


Commission
Upgrade Bonus - it pays to upgrade, upsell to select room categories and earn 2% bonus commission.
Register to begin receiving rewards today Palladium Hotel Group!
We turn your clients into lifelong Palladium fans when you book them at Grand Palladium Hotels & Resorts and TRS Hotels. Plus, you receive amazing rewards that convert into cash for every booking you make! Make your clients happy by sending them to any of our world's finest all-inclusive resorts and we reward you with cash and incentives!
Get paid for learning! Earn $10 for each Palladium Academy course completed
Get paid for selling! Earn $75 for your first booking (using promo code CASHIN75)
Get paid for spreading the word! Earn $5 for writing a review or recommending another agent
REWARDS
Be rewarded for your efforts in recommending and selling Palladium Hotel Group.


PRACTICAL INFO
Get complete access to information about Palladium Hotel Group directly on our web.


LEARN MORE
Earn more and become a Palladium Ambassador with our Pro-Learning Program.
Sign up and start earning today!
http://www.palladiumconnect.com/
TERMS & CONDITIONS
*The resort coupon program provides qualified guests with coupons to be redeemed on select amenities and services, beyond Palladium's all-inclusive offering. This promotion includes a broad range of options. Resort coupons may be redeemed toward such things as specialty items, a romantic dinner, or luxurious Zentropia Spa treatments. Three-night minimum stay required. Resort coupons cannot be redeemed for cash, products, or merchandise. No cash reimbursement for unused resort coupons. All services require reservations to be made at least 24 hours in advance and resort coupons must be presented at the participating location. Resort coupons may not be replaced in the event of loss or theft. Resort coupons may be used for room upgrade based on availability. Resort coupons for premium dining and spa treatments may be limited. Limited number of resort coupons may be used per service. Maximum number of credits per service vary by resort.